Well, of course, you can :)
Compose window. With one person being sent a task.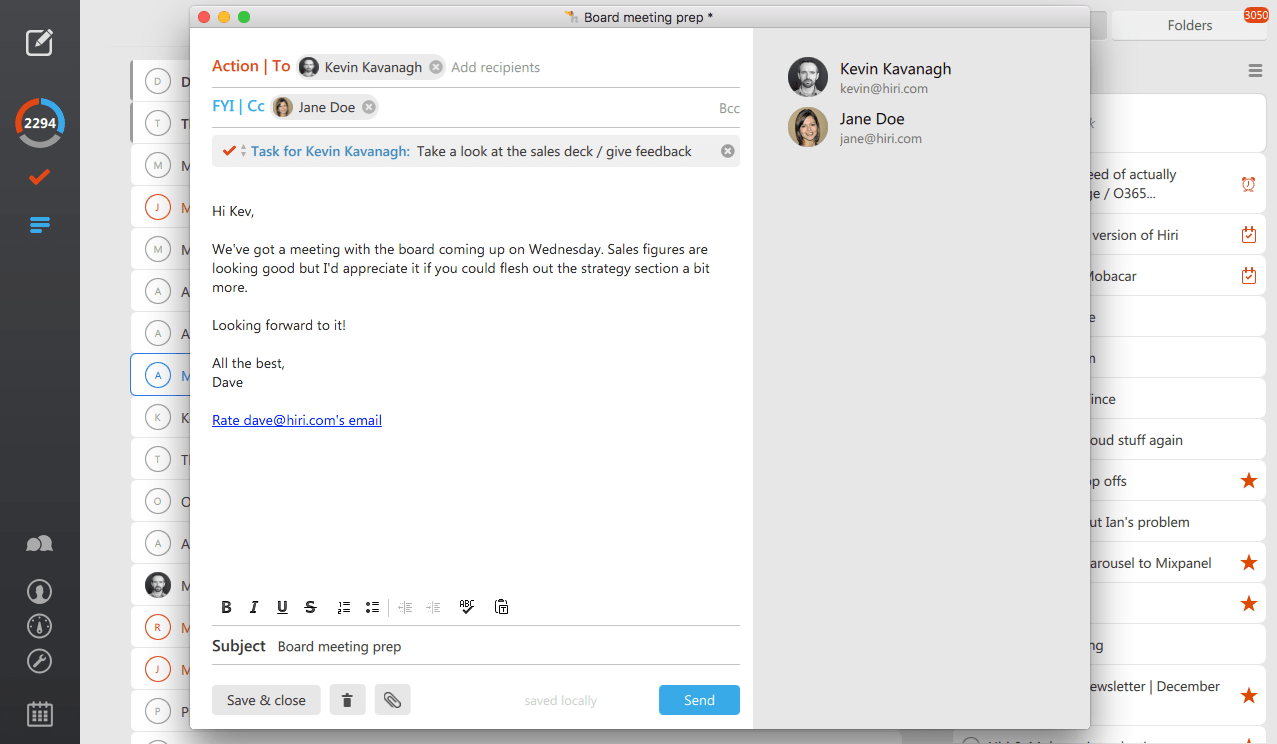 The dashboard timer. It has been 5 minutes since you checked your email. View what meetings you have on today.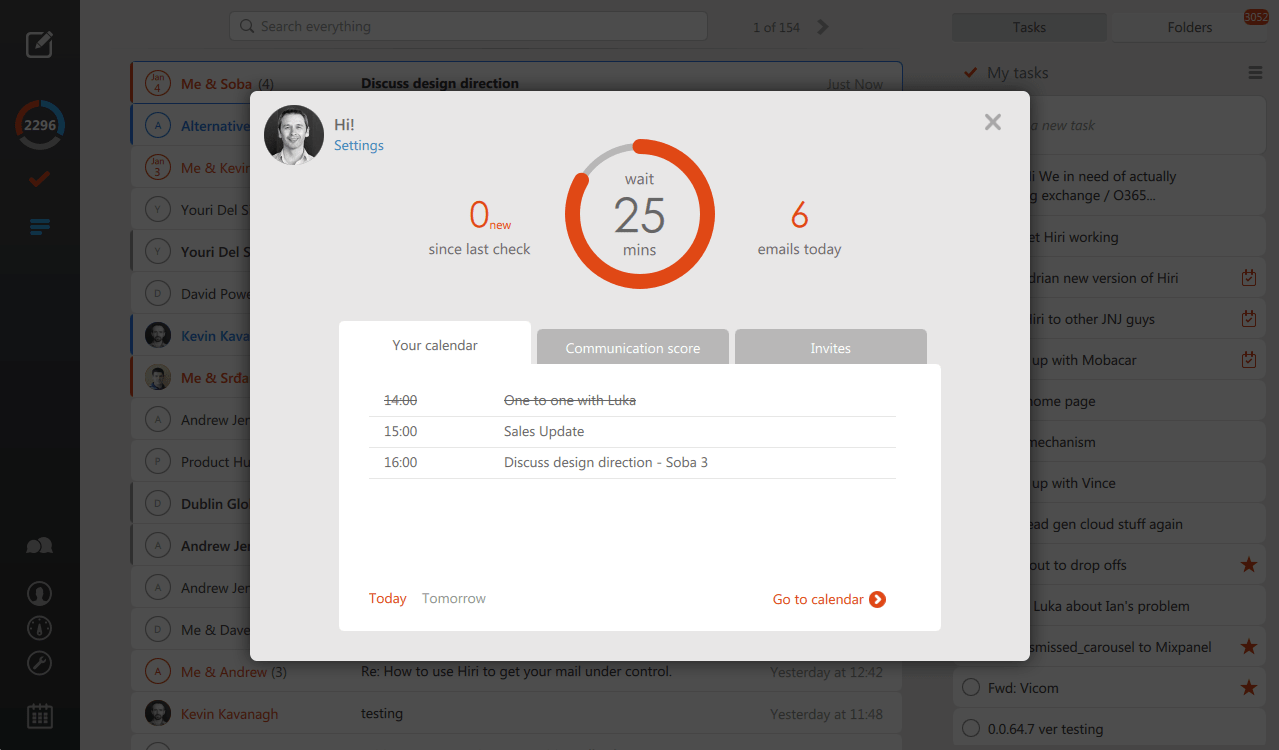 The inbox. Red emails are actionable. Blue are FYI, and black haven't been categorized.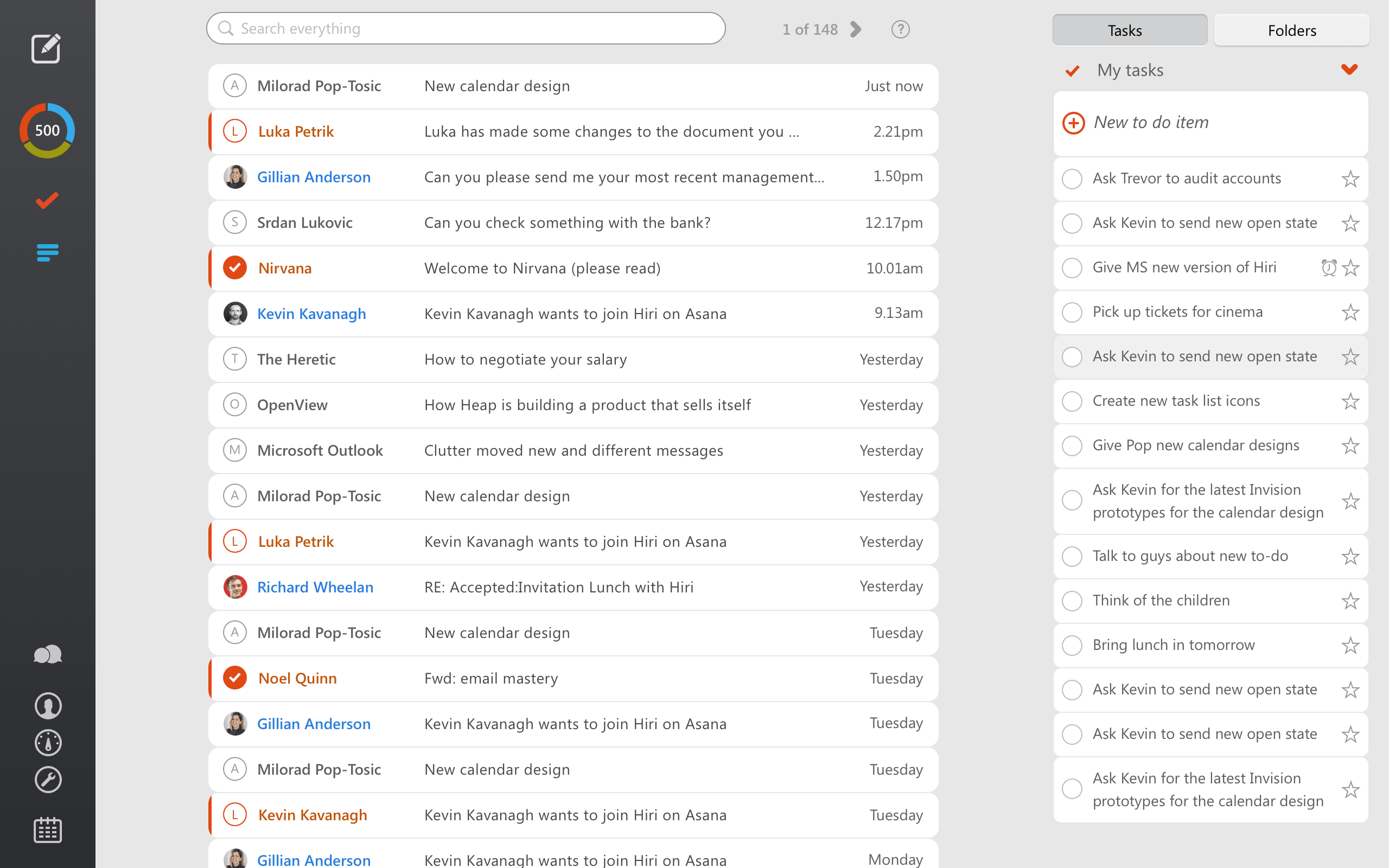 An open email from Sketchapp. We like using it :)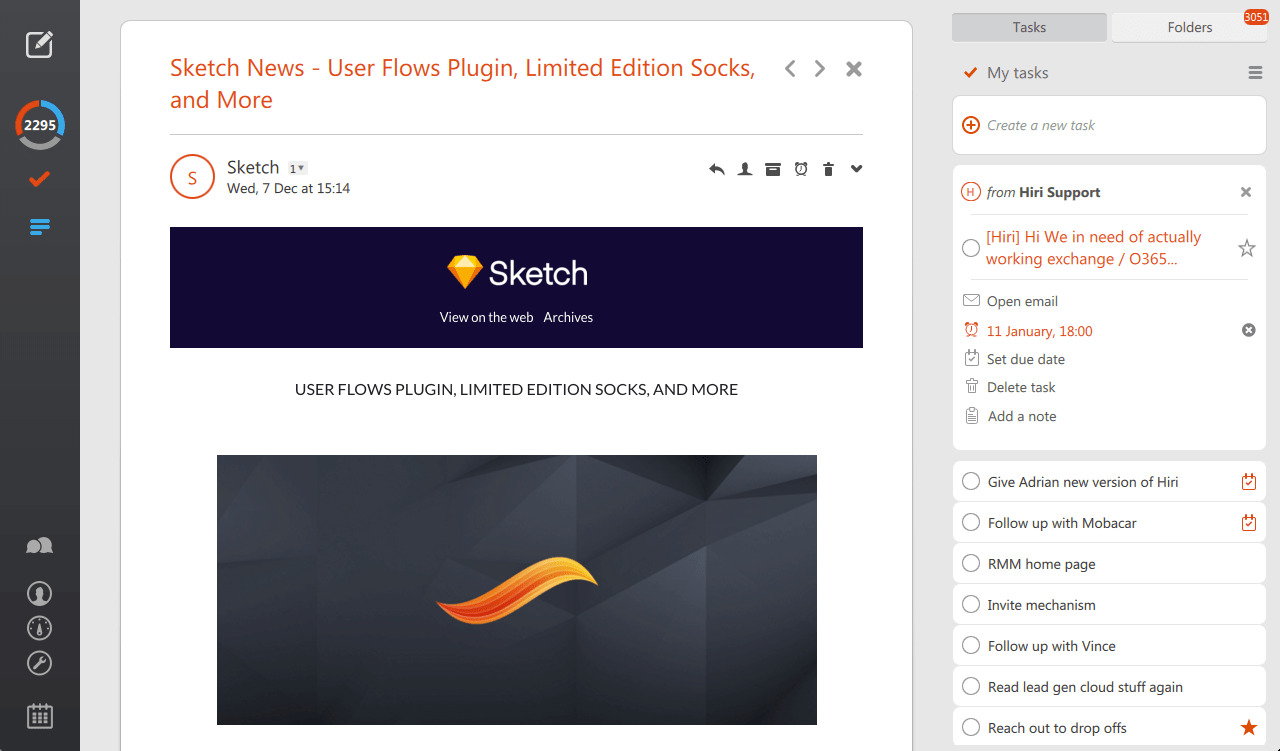 High-density inbox view. The task list folders are open. If you like tasks, you'll use these!
And finally our calendar. If only our calendars were this empty in real-life...